Our Artists in the News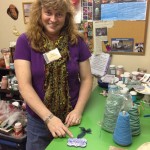 Local ceramic artist Christine Lush-Rodriguez  has created a one-of-a-kind keepsake ornament depicting the Fredericksburg skyline as seen from Chatham Manor, across the Rappahannock River in Stafford County.
Artful Dimensions Gallery will showcase one-of-a-kind silk scarves from local artist Mary Lazar this month. The Fredericksburg-area resident and art therapist will display about 45 of her batik-style scarves through March 29 in her exhibit "Batik Innovations: A 2,000-Year-Old Tradition Continues."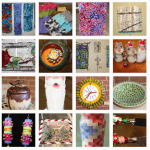 Do Not let your holiday Preparations go by without a visit to Artful Dimensions Gallery at 911 Charles Street in Old Town Fredericksburg!  The gallery is loaded with all one of a kind , hand crafted items for every price range and to suit every style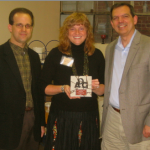 Fredericksburg, Virginia – At their grand opening on Saturday, October 22, 2011, Artful Dimensions Gallery (ADG) founders thanked the law firm of Poblete Tamargo for its pro bono legal advice and counsel.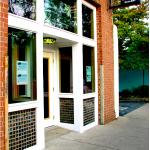 Artful Dimensions Gallery officially opened its doors Saturday, to the delight of artists and supporters as they kept the space filled throughout the opening reception. The new gallery features solely three-dimensional work, and is the only such gallery from Richmond to D.C.